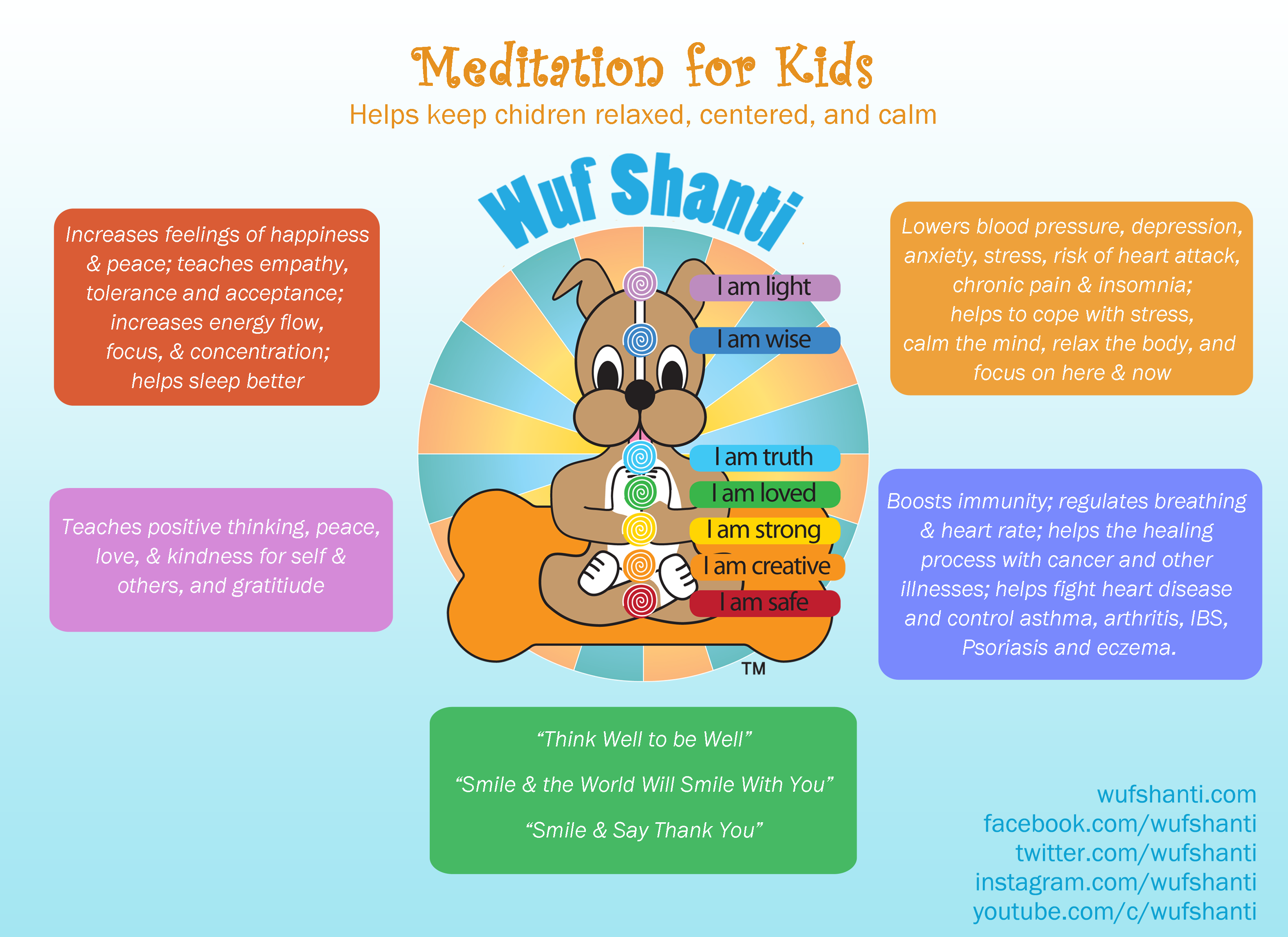 Wuf Shanti featured in Thrive Global!
"Teen boy with a vision & his dog mascot are helping to heal the country." Whoo Hooo!!! So excited–Wuf Shanti is in Thrive Global! This is great because Thrive only publishes things that it believes make a positive impact on the world. We are so honored that they believe in Wuf Shanti. #changetheworld #healtheplanet

Check it out: https://journal.thriveglobal.com/teaching-kids-peace-in-a-world-of-tragedy-808bc69f2309?source=messageShare-bc4f04f27730-1512424886
Created by a kid for other kids, this dog character teaches kids yoga & meditation, promotes health & wellness, & encourages peace & positivity.
We are so excited to hear your feedback. Thank you to everyone who believes in our mission. Please join us on FB and YouTube (links below):
Giving gratitude and thinking well, a yogic-minded lifestyle for children.
To learn about Wuf Shanti, our mission, our intentions, and all of the exciting things that have been happening recently: http://wufshanti.com/2017/07/learning-wuf-shanti/
To view the Media Kit: [download-attachment id="2966″ title="Wuf Shanti Media Kit – 2017″]
To view the PBS website: http://www.southfloridapbs.org/wufshanti/
Facebook: www.facebook.com/wufshanti
YouTube (Subscribe to our channel for free): https://www.youtube.com/c/WufShanti
Wuf Shanti is currently on a tour of children's hospitals. If you are affiliated with any hospital that you would like for us to visit, please email us at thinkwell@wufshanti.com.
Wuf Shanti, Wuf Peace, Wuf Namaste`! 🙂