Testimonials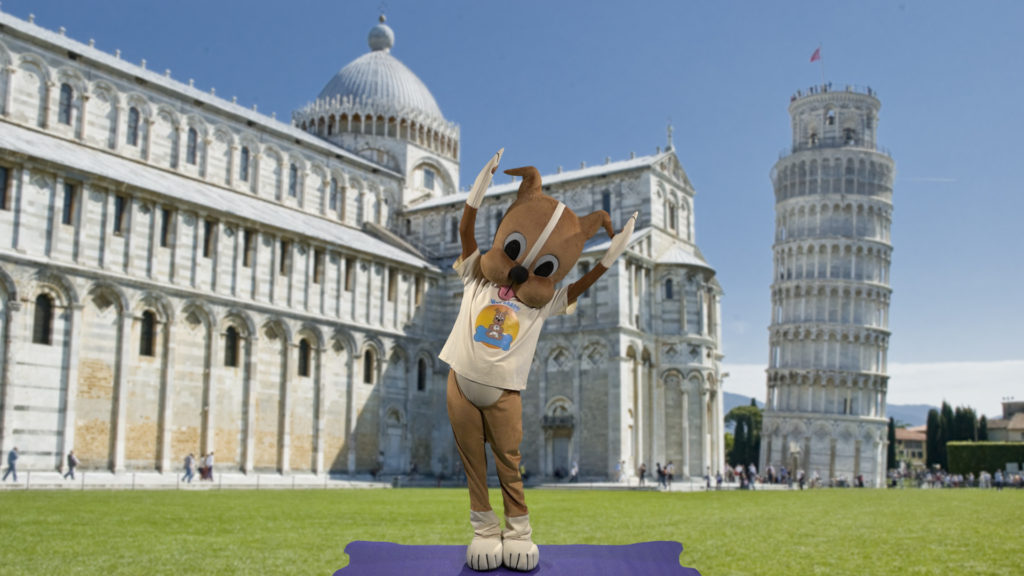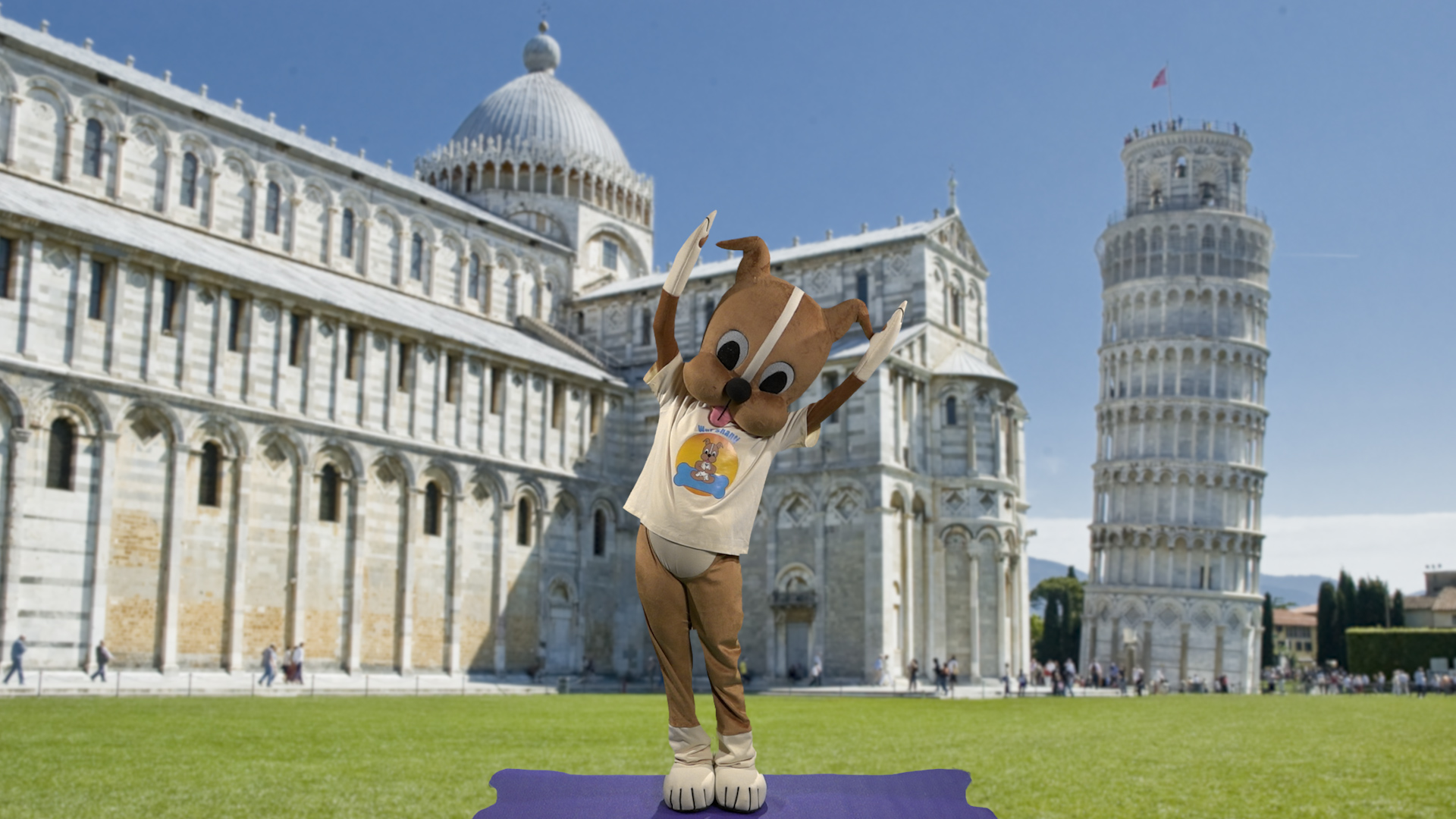 We love to get sweet notes from our friends. Thank you so much for joining us on this magnificent journey, and for believing in our mission. Thank you also for sharing your kind words with us. With gratitude in our hearts, Namaste`. 🙂
Kind Words About Wuf Shanti
Wuf Shanti's message of peace and positivity are exactly what is needed for our kids today. Wuf covers everything from mindfulness to meditation to health and wellness to social emotional learning and beyond. Wuf Shanti is an amazing character created by amazing people. Don't miss all that Wuf has to offer! ~Terri Liguori 
Wuf Shanti is exactly what this world needs more of today. Through its various platforms, they help to spread kindness, mindfulness and learning to kids of all ages. ~Carla Hernandez 
Wuf Shanti is such a wonderful way to spread messages of peace and mindfulness and help children learn yoga and positive messaging at a young age! I highly recommend! We need more Wuf Shantis in the world today!! ~Alex Dawson 
I'm a teacher, and I love the Wuf Shanti message. The young kids love it because it's fun, and the music and books are great. They learn communication, mindfulness, and social emotional learning. For the older kids, there's no dog costume, and it's about mental and physical health and wellness, and helps them deal with stress, depression, and anxiety. It is so important right now with everything going on in the world. I'm looking forward to the mindful kids peace summit in February. I fully endorse the Wuf Shanti curriculum for children, tweens, and teens. It has exceptional educational value, and would be an asset to any school. ~Erin Manly Lahey 
So good for health, wellness, peace, and positivity. Great for kids and teens everywhere! ~Lillian Lazo 
Wuf Shanti is the perfect tool for today's youth. As a mom and step-mom to five children, I know how difficult raising kids can be. Wuf Shanti brings about a positive message and is also a fun way for kids to learn about mindfulness. The message that is shared is one of inclusion and positivity, which is perfect for all ages! I also think it would be great if teachers started implementing Wuf Shanti's mindfulness message in their lesson plans. Good job on the Wuf Shanti TV Show! ~Lissette Rozenblat (Mommy Warrior)
As a psychologist and a parent, I'm always for more mindfulness for kids, and Wuf Shanti teaches mindfulness techniques at an early age in such a fun, accessible way!  I would advocate for children to join Wuf Shanti to learn mindfulness techniques at an early age.  This will help them problem-solve as they become teens and to become peaceful, content, and well-functioning adults. I believe most parents are looking for ways to impact our children's future in a positive way and hopefully impact the world.  No program could hit the mark more than Wuf Shanti.  With its promotion of health, wellness, & happiness in the next generation, and encouraging peace and positivity, Wuf Shanti would be extremely beneficial for children and teens everywhere. Parents, Schools, and Mental Health practitioners will truly appreciate Wuf Shanti. ~Dr. Christopher Willard 
Wuf Shanti is educational, entertaining, and refreshingly loving and peaceful in its message. I love the music, the graphics, the video, and the character. It's like a ray of sunshine! Put a little love and joy in your life. Adults and children will enjoy these uplifting, educational videos and books. Teach your children health and wellness, to be kind people, and to live with a positive attitude. The books have beautiful vibrant illustrations and is written in rhyming prose. It not only teaches children a "mindful state of mind", but also introduces them to rhyming, new vocabulary, and appropriate behavioral responses in a variety of situations. It is wonderful for both entertainment and education. Parents, educators, and therapists can effectively use this program with children and the kids will love it! Beautiful uplifting endeavor for all ages! Full of hope, peace, and love!~Dr. Gail Robin Zelko
We love Wuf Shanti and the message that all kids are the same, regardless of race, religion, ability. Keep them coming Wuf! We need more educational programs like this one to benefit the next generation. In an age of increasing complexity and stress, the Wuf Shanti early learning program is a useful educational/entertainment tool for children 3-10 to learn coping skills. I believe that mindfulness, movement, and meditation, as well as breathing exercises and positive thinking, have the potential to help the healing process. My kids love the adorable character, videos, music, games, app, and books. They learn about kindness, diversity, inclusion, communication, gratitude, and social emotional learning in a fun and interesting way. ~Supna Shah, WeGo-Kids, Raising EI, Parenting TV
Wonderful and uplifting! My 7-year old LOOOOOVES Wuf Shanti!! we need more episodes pleeeease. THANK YOU!! our kiddos, our youth need a show – a presence such as Wuf Shanti so they can positively be reminded that Happiness & Kindness is what we need in our lives.~Isabel Gonzalez 
Wuf Shanti is educational, entertaining, loving and peaceful in its message. I love the music, the graphics, the video, and the character. Adults and children will enjoy these uplifting, educational videos and books. Teaches children health and wellness, to be kind people, and to live with a positive attitude. Share with educators so these programs can be in schools! ~Wanda Robertson 
Amazing organization creating positive change in our world by planting the seeds of mindfulness in children. ~Heidi Anne Demars, Mindful Me Mindful You
Sharing Wuf Shanti with its message of "thinking well to be well" and practicing kindness always is a wonderful way to impart lessons of kindness to your children. The books are written with joy, humor and love. Highly recommend. ~Joyce Cash
Fabulous! This character needs to be a staple in every child's home. ~Haris Lender, Kidding Around Yoga
Wuf Shanti is exactly what this world needs today! Perfect way to show children to be mindful and kind. It all starts with them. Thank you Wuf Shanti! ~Sarah Brandemihl 
Wonderful message for kids & adults!!! Be mindful, kind, caring and a healthy dose of yoga. These are things our children should learning and doing. Thank you, Wuf Shanti! ~Karen Flood
Wuf Shanti….is doing an amazing job…with mindful meditation….which is definitely a great thing for kids … especially the ones suffering from some sort of mental anguish….great job…. continue to be a blessing ~Sherille Cox
Thanks for sharing and for all the important work you do teaching kids about yoga, mindfulness, kindness and gratitude! ~Jennifer Smith Miller – Confident Parents, Confident Kids 
My kids adore Wuf Shanti! It is about mental and physical health and wellness, and learning at a young age how to deal with emotions so they can grow up less depressed and anxious. Which is something as a nation our children are missing.When children learn these skills at an early age, the skills become second nature and the kids can grow up to deal with emotions or illness in a productive way and grow into adults that contribute positively to society. I cannot say enough good things about Wuf Shanti and I fully endorse the Wuf Shanti curriculum for children. It has exceptional educational value in teaching the morals and values we all want our children to develop to be happy, healthy human beings. Love this and everything it stands for!! We need more positive messages/shows like this for our youth, especially now!!! Looking forward to the kids playing with this app which teaches them such valuable lessons !! We love Wuf ~Kathryn Robinson
Hey friends, Wuf Shanti is a Kids Yoga tv show that features Kidding Around Yoga music, games and more. If you have littles in your life have them check out this first episode! It has a fantastic message and is super cute. ~Mandy Lawson 
A great idea, teach children yoga at an early age, great for their minds, spirits and bodies. ~Liora Davis 
Our son loves Wuf Shanti!! It's never too early or too late to teach your children about yoga and mindfulness! Please like and subscribe to Wuf's YouTube page and Facebook!! The Wuf Shanti app and videos have been rated best for kids and for good reason. Great life and health lessons. ~Linda Clayton 
Wuf Shanti was created by a now 13 year old to influence other kids to help make a difference in this world. Wuf Shanti was recently picked up by PBS as a test with the hope of becoming a national series. Wuf will reach the next generation of kids and show them how to use yoga, meditation, and mindfulness tools to deal with their emotions, stay positive, help the healing process, spread kindness, and live in gratitude. Way to go Adam! You are doing amazing things to make this world a better place. If you're not following Wuf Shanti, what are you waiting for? ~Melissa Blum 
If you haven't checked out Wuf Shanti for yourself or your kids on Social Media, you Really should. Bring positivity and love into your life and your kids' lives with this positive character. Our favorite character spreading peace and love!!!! This world really needs his teachings. Friends with kids – I promise your little ones will love Wuf Shanti. Our favorite character spreading peace and love!!!! This world really needs his teachings. Friends with kids – I promise your little ones will love Wuf Shanti. I love what Wuf Shanti is doing, and what he stands for.  My daughters keeps saying they love Wuf Shanti! Seriously, she even slept in her Wuf Shanti shirt! ~Rachel Friedland
This is one of the best things you can put on your phone for your kids, and it's free! ~Cassie Dixon
If you have young ones and/or an interest in yoga and meditation, please check it out and subscribe to the channel! I've seen both episodes and think it's especially great for adults seeking to help children deal with anxious questions and worries. It could not be more timely or needed now. ~Alyssa Simon 
This is so cool. Adam, aka Wuf Shanti interviewed me a few years ago, and I've been watching and supporting ever since. My daughter loves it, and I just love kids learning yoga from kids. ~Terri Cooper-Smith, 305Yoga, Connected Coalition
Loving everything about this. Download it today… it's free brainfood and soul-food for your kids!! ~Ruthi Davis, Superfly Supermom Blog
This website was recently introduced to me thanks to Ruthi Davis. It's called Wuf Shanti and is amazing. I know it's for kids, however, it just broke down the chakras and after being on it for ten minutes I learned so much information and discovered simple tricks to share with my children. The website has everything from videos, gallery's, activities, resources etc. I really wish our school system would teach more about living in gratitude, looking on the bright side of life, health, wellness and how to be happy. Maybe then we would have less depressed and anxious people walking around because we would all be a little more mindful of one another. This is pretty awesome. ~Holly Davidson 
I think it's a great idea to incorporate yoga into school days. The kids sit so much and are constantly concentrating and taking tests that taking a "mental" break to breathe and stretch is a nice way to reset for the next activity. ~Larisa Gross 
Great concept for getting kids into physical activity no matter their limitations and supporting one another. Having a program like this on TV is wonderful for the kids to follow along! Good for their health, mind and body! ~Samantha Galui
"The light in me that honors the light in you". What an honor to see how Wuf Shanti can help to make this world a better place. Bravo. Sending you gratitude! Thank you for spreading kindness and acceptance. 🙂 What a wonderful concept and show for kids! Positive thinking is healing! ~Kathryn Guylay
Wuf Shanti is a beautiful creation by an amazing young child. I love sharing Wuf Shanti with everyone that I can. You are beautiful souls, and I am honored to be part of this mission. Wuf Shanti is a fabulous influence on the children of today – Think Well Be Well – Greatest way to teach our children positive thoughts – Please watch and support all the adventures of Wuf Shanti as he teaches our children to be proud of who they are! It is time to teach our children how to be positive in their lives and to do the things that make them happy — Love who they are and accept others for who they are!!! Thank you Wuf Shanti – Keep up the good work! The show and books are great for all ages. It's a simple mindset that will bring Peace to the world if people would follow Wuf Shanti's practices. Thank you for sharing this beautiful story. Would be a great program for the schools! ~Kathryn Lorenzini
I had so much fun at your event and really enjoyed it. I loved seeing Wuf Shanti live and in person! It was so precious seeing all the little children with Wuf Shanti, and how their faces lit up with smiles.~Bob Singer
Very cool, great songs, love the think good, be good approach. ~Gilad Darmon
Wuf Shanti's early learning program is a fun way for young kids to learn coping skills. Learning about things like mindfulness, inclusion, and kindness is so important at a young age. My daughter loves the dog character, videos, music, games, app, and books. ~Cheryl Himmel
I'm a pediatrician and a parent, and I endorse Wuf Shanti, a wonderful educational wellness program for kids. Wuf Shanti promotes health and wellness in children. The program espouses great values and strives to teach the next generation to think positively and be kind to others.   Parents with children, teachers, health care practitioners, and children themselves will appreciate the curriculum as it is fun and can help kids cope with whatever life throws their way, whether it is stress, anxiety, or illness. Research has shown that mindfulness techniques can help with the healing process, as well as to help children learn to deal with emotions in a productive manner. ~Dr. Robin Leader-Landau
As a yoga devotee myself for over 30 years, I am personally aware of the myriad of mental, physical and emotional benefits it imparts, and I recommend it to my clients as part of an overall treatment protocol to relieve anxiety, depression, stress and to increase mental clarity and emotional awareness in one's daily life. I was immediately charmed when I learned that Wuf Shanti was the vision of a young boy, that he had the awareness to create a tool for all the world's children and their families, as a path to heal the planet. I cannot imagine a finer program to support, endorse and disseminate to children everywhere. In an age of increasing complexity and stress, what a useful educational/entertainment tool this would be to share as a lifelong coping mechanism and global outlook. I believe in the following quote, as I have dedicated my professional life to helping persons of all ages live fulfilling, healthy lives……….Wuf Shanti can be a partner to those of us in the counseling professions. "It is easier to build strong children than to repair broken adults." F. Douglass. I can only hope you will include this amazing show in future programming.~Alexis Castorri, M.S.
As a parent, I would advocate for children to join Wuf Shanti to learn mindfulness techniques at an early age.  This will help them problem-solve as they become teens and to become peaceful, content, and well-functioning adults. ~Adam Lieberman
I believe most parents are looking for ways to impact our children's future in a positive way and hopefully impact the world.  No program could hit the mark more than Wuf Shanti.  ~Anat Lieberman 
A wonderful message for everyone, kids and parents alike, teaching the value of kindness, patience, love! Love it! Beth Fierro 
What a great show for kids and adults! I love the mantra Think well to be well! I tell my son that all the time. We need to teach our kids how to deal with difficult situations and to love each other even if they are different from us. This is a great start for them. ~Arunima Roy Yadaav
With its promotion of health, wellness, & happiness in the next generation, and encouraging peace and positivity, Wuf Shanti would be extremely beneficial for children and teens everywhere. Parents, Schools, and Mental Health practitioners will truly appreciate Wuf Shanti. ~Phoebe Haupt
Kind Words About Adam
WOW, this kid right here is going to change the world. I am proud to have been his teacher and can't wait to see what he has in store for us! If you are a teacher, counselor, or parent I urge you to check out Wuf Shanti! Wuf Shanti is bringing an important life skill to people of all ages! Allowing kids (and adults) to focus on mindfulness and peace can only bring positives into the world! As an educator, I am grateful to see the impact that Wuf Shanti is creating.~Kim Tegeler 
I just read about you in LA Yoga magazine. You truly are amazing for your maturity and wisdom, particularly at such a young age. Thank you for teaching people and children about mindfulness, meditation while spreading love and kindness! ~Michelle Bentcliff 
Thank you Adam for creating this awareness – you are a pioneer of peace! ~Lorraine Murray, Connected Kids
You are Doing a wonderful show for kids worldwide to model after & learn from! We are so proud of you for all the work you do to make the world a better place! ~Tony Beugen and Nili Balber 
Thank you for creating Wuf Shanti and for helping us share our mission, Adam! We really appreciated your questions and the conversation. Keep being a light – you're doing amazing things. ~Sofia Monroe
This kiddo rocks and comes from great stock! What 14 year old that you know is a certified yoga teacher, has created a business Wuf Shanti all about mindfulness (that goes to hospitals to cheer kids up), has Wuf Shanti on channel 2, and is consistently getting national press while helping others? Pretty amazing. ~Jen Kimball 
So proud of Adam for creating Wuf Shanti and programs that teach mindfulness, meditation, acceptance, gratitude, diversity, and promote healing in a way this world so needs. Check out their website, app, books and videos on YouTube. Wuf Shanti has such a positive influence and I am so proud of the impact you are having individually, in homes, schools, communities and now globally. There is no limit to where you and Wuf Shanti can go. ~Dr. Lisa Sirotta-Weiner
Over the past 2 months I've had the unique, extraordinary pleasure of having an ongoing conversation with Adam Avin. Adam is changing the world. There is no better way to put it. He's the creator of the Wuf Shanti Children's Wellness Foundation, founder the Kids Association for Mindfulness in Education, and co-founder of the upcoming Mindful Kids Peace Summit. He spreads love, insight, and hope to his fellow tweens and teens by teaching them meditation, yoga, and mindfulness techniques via his alter ego, Wuf Shanti (the world's coolest yogi dog character). Please read my story on Adam on @goop today– and support this amazing, optimistic, precocious young man. And be sure to check out the #MindfulKidsPeaceSummit – a five-day online mindfulness program Feb 11-15 that will introduce concepts of positive psychology, mental health, and #wellbeing to kids. It's free, it's global, and it's vital. ~Stacey Lindsay, goop Magazine
Kind Words About the Mindful Kids Peace Summit (MKPS)
*This is anonymous feedback from our surveys. Whoever you are, we thank you!
Adam has done an incredibly important and inspiring thing: creating a summit chalk-full of information that's representing the voices of youth, and including them, rather than only have adults "talk at" teens. This was a very noble idea, and for someone so young to execute it and have so many rich conversations to promote awareness around mindfulness and wellness practices was a joy to behold.
It is very beneficial for the students. Mindfulness is something new and the event was like a training. It was wonderful learning for me and my students.
I really enjoyed the MKPS as the speakers gave good insights in how they bring mindfulness to children and young adults. I would recommend taking part in it every year.
This Summit was amazing, and I highly recommend it to anyone interested in mindfulness.
I think the MKPS was brilliantly done especially since it was the first one ever produced. It's a tool that is very much needed around the world in today's society. "Mindfulness" is a subject that should be added to every school curriculum. Children of all ages need to learn to communicate better. They need to learn how to deal with their emotions. The MKPS teaches them how to cope and express their feelings. It teaches them about diversity, inclusion, and antibullying. It even teaches them breathing techniques. The MKPS should be mandatory in all schools around the world!
Kids encouraging kids to be mindful, to be kind, to be optimistic, and idealistic – and engaging adult experts in discussions about how and why – is a remarkable achievement.
I believe that the peace summit was a great experience for my middle school students. Some of the key concepts are ones that the kids could relate to.
I thoroughly enjoyed the event. I was interested in the speakers and the resources they provided. A fantastic varied collection of people from different subject areas.
It was a valuable summit for both educators who teach mindfulness and for students as well. Great speakers and topics!
I am very grateful that you have put together this summit. I am definitely joining again next year if it's happening!
The MKPS was not only beneficial for me students, but also made a profound impact on me. I was able to gain insight on new techniques that I can incorporate in my classroom as well as an individual.
I loved the MKPS event because there were so many bite sized takeaways that I can implement into my work. As the mindfulness coach in a public school district, I find that online events are usually geared towards elementary aged students, which is crucial; however, I thought more was needed for tweens and teens, and you provided that with your speakers and your two thoughtful hosts. Thank you!
This was an amazing experience. The ability to share what you've learned to help others is always a blessing. Joining so many other like minded industry professionals is such an honor. I loved it, and recommend educators get onboard with sharing the content with their students and parents.
Every exposure to hearing the benefits of peace education helps teachers and educators pull all of the necessary components into their brain as far as having an awareness and preparation for incorporating strategies for helping students build resilience into the school day. The MKPS helped me form essential strategies for beginning to build a stronger curriculum for peace and mindfulness in my classroom.
I liked that the interviews were done by a person who is about the same age as my students… it helped them relate to the interviews and their content better. My students enjoyed hearing the celebrities speak about themselves and give advice. I enjoyed the parts that I was able to watch, unfortunately I was unable to view all the videos I wanted to watch. I like that there were some resources that I can use in the future (handouts, videos, etc.).
Bravo to Adam and Helen!!!!! It takes a lot of work and to-ing and fro-ing to pull a great summit together. You did! Thank you.
First, I loved that a bright teen was able to play such an important part. As you asked questions and mindfully listened to answers, I knew how important mindfulness is in your life.
The recovering from trauma interview(s) were incredibly impactful. Adam did a wonderful job interviewing the many guests!
Enjoyed the interviews with Dan Siegel, Bob Roth, Hazel Ferrer, to name a few. Also found Adam's questions very interesting for a young teen. Helen did an excellent job with her interviews and kept the discussions relevant!
Short clips with people who use mindfulness, the tween/teen or student aspect, encouraging nonviolence, speakers that spoke authentically. Most of all being led by Adam. He is such an inspiration and special thanks to his parents for all they do to support this worthwhile effort.
Kind Words from the MKPS Experts
We are so grateful for your support and encouragement of Adam. Thank you!
Thank you, Adam, so much for the work you're doing. ~Alexandra Penn, Champions Against Bullying
I am so inspired by you! Thank you for leading us all and creating MKPS. You are living your life with a deep passion and purpose, and you are a model for both adults and teens. My own 14 year old daughter is benefitting from your work and is so impressed with what you are doing. I particularly enjoyed or interview. You were so present, articulate, authentic, and easy to talk with. Please continue to do this work. You have our full support at the Greater Good Science Center. ~ Amy Eva, Greater Good Science Center
An inspiring teen has put together the awesome MKPS for teens, their teachers, and parents. Some credit goes to Adam (for creating KAME), his enthusiasm and passion for this. I wanted to support him. In the broader sense, I wanted to do it to bring these tools to kids and preferably in skillful high quality meaningful ways. Adam's generation is really proving that you have the passion and energy and resilience to make a difference, whether it's with this or gun control or a lot of different movements that are happening, so to be able to support his passionate voice in making a difference, I think is really important. ~Dr. Amy Saltzman, Still Quiet Place
Good luck, and fantastic work you're doing in the world. Thanks for doing that. ~Andrew Jordan Nance, Mindful Author
Thank you so much for doing this work. It's really powerful and inspiring to see someone your age taking the mantel and taking the lead and offering these to other students because that's how change is going to occur so thank you so much for this opportunity and I hope you have lots of success too. ~Argos Gonzalez, Little Flower Yoga and Mindful Schools
You're great, and you're a great leader. You are leading the way, and in 10 years meditation will be everywhere, and you will have played a key role in making that happen, so I congratulate you. ~Bob Roth, the David Lynch Foundation
I feel like this is going to be so important and valuable for so many people across the world so what you're doing is so incredible by planting these seeds for your generation so just so much respect for you putting this together and pulling it off. It's inspiring for me. ~Dr. Chris Willard, Harvard Medical Professor and Mindful Author
It sounds like you're well on your way. As you make friends, get them in on the program. I'm happy to help you any way I can too, if I can lend my name to what you're doing, to help you, I think that would be terrific. Keep us in the loop with what you're doing…. I wish you the best of luck. Keep it up. What you're doing is really important. ~Congressman Tim Ryan
You're wise beyond your years…It's programs like this that make a difference. ~Cory Alexander, Mindful Author
I think what you're doing is awesome. ~Dave Smith, Mindful Schools
Every single adult listening just gave a big horrah when you said to get off our phones. You're doing wonderful work here. ~Dave Tratchtenberg, Walk the Middle Way
I think this is so cool that you're doing this and I'm really delighted to be part of it. I think what you're doing totally embodies SEL. It's exciting. ~Heather Schwartz, CASEL
I really tremendously admire the work you're doing. I think it's really courageous. I think we need more individuals just like you who are bringing goodness into the world. So I'm a big cheerleader for your good work. ~Jennifer Miller, Confident Parents, Confident Kids
You're doing a good job in the community. Everyone who's listening to this, listen to my man Adam. He's knocking it out of the park. He's being very generous for the things he's doing for these kids right now. I had no one like him to teach me about things like yoga, meditation, and things of that nature. I didn't even know that stuff existed as a kid. Adam keep doing what you're doing, we love you. ~Joe Lockett, the Joe Lockett Show
Congratulations to you Adam, your family, Helen, for putting this all together. Very impressive, well done. We can see what a range of speakers you have. It's a very powerful opportunity for teachers and young people to hear from lots of different voices. ~Kevin Hawkins, Mindwell-Education
I think things like what you're doing, Wuf Shanti, peer to peer is how our students learn the best. So when students like you take the initiative, we need to take advantage of programs like this, and make sure that our students well-being is where it needs to be. ~Laurie Rich Levinson, Broward County School Board
I haven't met many young people quite like Adam. The MKPS has his fingerprints all over it, which speaks to his dedication and compassion for people- especially in his generation. I'm proud to be part of such a special event for kids, created by a remarkable kid. Adam, you're segways are awesome, you know what you're doing.~ Maureik Robinson, Inner Explorer
That's [Wuf Shanti] an amazing story that you translated all that experience into this organized platform and to really reach out to those different locations beyond the borders of the US that speaks volumes to your reaching dreams and that's what it's all about, having that sense, that confidence, not everyone has that platform, congratulations, kudos. ~ Dr. Regina Washington, Centerlink
I totally respect what you created here. I think it's great.~Dr. Rick Hanson, Mindful Author
You both are doing this, it's amazing, one of the reasons that attracted me to it is someone, a young folk, doing his thing, putting this together and that's what I like to see, empowering young people and putting them in positions of power. It's never the adults that make the right changes. It's the young people that push for the change that's necessary.~Dr. Sam Himmelstein, Psychologist
Adam, thank you for being an inspiring young leader! It was a lot of fun talking to you. You give me hope for the future of our world. ~Dr. Dzung Vo, Pediatrician
Adam, it was a delight getting to know you, Wuf Shanti, and KAME (through our Psychology Today interview). I know that you are aware of how much Wuf's philosophy contributes to others, and to your own well being. Packing these insights for the world and tirelessly promoting them has put you on a special path. I look forward to seeing where it leads you, and the creative ways you will negotiate the mountains and vallys along the way. ~Laura Martossi, Psychology Today
Adam is an amazing young man with so much knowledge at such a young age. His focus and interest in helping children cope and learn about mindfulness is a huge blessing in this world. I felt Adam's amazing energy and vibration throughout the summit. Thank you Adam for shining your beautiful light on this world. ~Sue DeCaro, Parent Coach
TGR Foundation recognizes the importance of mindfulness sin youth education and incorporates the practice into our curriculum at TGR Learning Labs. We're proud to support Adam and Wuf Shanti in his quest to spread awareness and best practices for implementing mindfulness in daily activities. At 14 years-old, Adam has founded the Kids Assn for Mindfulness in Education and the online Mindful Kids Peace Summit, a 5 day program for teens offered in schools internationally. ~Tiger Woods Foundation
Kind Words from People on Facebook
Some of you we know, and some of you we do not. Either way, we are grateful for you!
An online summit just for kids!!! Great for teachers that have begun their own personal mindfulness practice, to show in your classes and be part of something impactful and amazing! ~Angela-Let it Be
You all know how important SEL is to us, as well as inclusion. This is going to be an amazing summit that I think all parents and teachers should attend. Mindfulness is a great way to be more peaceful, and we're all about that. ~Darlene Giol, The Peace to My Puzzle
In a time where we could all use a little more happy, please check out Wuf Shanti to see what they're doing to bring more happiness to the world. Thrilled to have been able to support them by being part of this MKPS video! ~Yvonne Haase
Awesome program for teens, so excited for you Adam and what an amazing job you did with this! Hoping it reaches every school across the world! ~Kat Robinson
So proud of Adam and his extraordinary team at Wuf Shanti, whose tireless commitment to peace went global with the MKPS. Tell your friends and educators! ~Dr. Lisa Sirota-Weiner
MKPS is a great program that helps kids and teens focus on healthy minds and stop the violence! ~Rachel Friedland
I can't love this enough! Teaching our children to be mindful is huge. It's truly incredible and life changing! ~Miss Melissa, Kidding Around Yoga
MKPS – By kids for kids. Very impressed with the young ones going for what they believe in. In Belgium, they are currently making a stand for climate, and here, it's all about peace. If you are dealing with 11-17 year-olds, this might be for you! ~Nancy Batens
This is a fantastic program for your middle and high school kids, led by a teen who is already changing the world for the better! ~Laura Bakosh, Inner Explorer
Not only does focusing on mental health, mindfulness, and wellness have a positive effect, but schools, parents, and educators all over the country should know that focusing on these topics has an amazing side effect of improving academic achievement and increasing standardized test scores. It's a win-win, no doubt! ~Michelle Goldberg
Wuf Shanti is an amazing young man from the US who is highly respected for his mental health work with children and young people. Yes, they are talking about children in the US but the problems are no different to the UK. Our services are stretched so if we can implement prevention strategies at school level and build resilience at an early age, this is a positive step. ~Graceful Minds Children's Yoga
So cool to see Maroon 5 recommend MKPS. If you have tweens or teens and want them to learn to live in wellness, and peace and positivity, check out this online event! ~Center for Mindful Living
Lily and I are in love with Wuf Shanti and their mission – Mental health education and acceptance. And, when Maroon 5 openly supports the cause, even better!!! #MKPS ~Cassie Dixon
Congrats Adam and Wuf Shanti for creating the inspiring and transformative MKPS and getting a shout out from Maroon 5!! This summit is a phenomenal resource for teens and the teachers, parents, and other adults who support them. ~Dr Amy Saltzman, Still Quiet Place
MKPS – created by a 14 year old! We need more young people like this! ~Lori Casey
I'm so touched by the mission and vision of MKPS that I wanted to personally share with my community. It came about because a 14 year old wanted to help kids live heathier and happier lives. This should be in every school. Imagine what our world would be like! Wow! Such an inspiration! ~Jenny Ngo, Global Quantum Healing
Love this teenager who created a peace summit to change the world. ~Brad Meltzer, Best Selling Author
The only thing cooler than practicing mindfulness with kids is having them talk to me about it. This summit was created by the completely amazing Adam Avin! With kids like this, we don't need to worry about the future! ~Dr. Chris Willard, Psy.D
Congrats to the entire crew at Wuf Shanti and the amazing Adam on taking steps to shift the world we live in…the ripple effects are going to be epic!! ~Supna Shah, WeGo-Kids
Congrats on an incredible summit filled with passion, wisdom, and ideas for action! Will take much away with me as so many others will. Thank you for your vision and hard work!! ~Jennifer Miller, Confident Parents, Confident Kids
As both a parent and mindfulness teacher, I am finding this MKPS incredibly interesting and beneficial. There are lots of talks and techniques aimed at children but really helpful across the ages, addressing well-being, self-care, and how to move through life equipped with a toolkit to help you cope with the harder times and embrace the good! ~YogaTales Children's Yoga
Kind Words About Adam's School Board Speech
Thank you for sharing our mission to get these MBSEL programs into all K-12 Schools! To all of you and all Educators, we are so grateful for you!
Congrats Adam, for creating a shift in our education system! ~RealU Academy
Check out this teen changing our schools for the better!!! Go Adam and Wuf Shanti! Awesome! ~Jennifer Miller, Confident Parents, Confident Kids
15 yr old Adam Avin and Wuf Shanti making inroads with mindfulness and meditation in our schools! Adam is unstoppable when it comes to SEl, Mindfulness, and Meditation in our schools. Incredible and timely work!~Andrea Samadi, Achieve it 360
This speech is so awesome. You are an amazing world changer!! ~Sue DeCaro
Adam is an amazing young man and I was so lucky to have him as a student! ~ Deborah Macklin Brunt
So proud of you Adam and glad they are going to be implementing mindfulness in schools! ~ Jennifer Lechner Gluck
Absolutely amazing young man! How well spoken and caring and smart! You should be so incredibly proud! ~Leslie DuBois
This speech is amazing! Thank you Adam! ~ Cynthia Beauclair
This is so great! The presentation was spot on! And Runcie inviting you to be on the Mindfulness Committee! Adam, in the words of Dr. Seuss, you'll move mountains! ~Suzanne Lechner
So impressive Adam! We are very proud of you and such a great message! ~Christine Donyegro
Adam is a constant source of inspiration and continues to push me to be a better person. Congrats Adam! Keep doing what you're doing! ~ Mor Avin
He is going to move mountains! ~Gail Senger McFredies
That kid is going to change the world! ~Ron Deri
Amazing!! We need more of him in the world! ~ Sabrina Albert
This speech is awesome! ~Michele Calder
Amazing speech! ~Joanne Scheiber Baseman
Almost every time I read the news, my stomach turns and I hear the "Years and Years" in music. So here is, for a moment a reason to celebrate: By the end of Adam's speech, he was asked to participate in the school board's mindfulness committee. I am so proud of his commitment, courage, talent, and growth every single day. ~Ilana Becker
Amazing child teaching the world! ~Rachel Friedland
So proud of Adam and all he is doing in order to change the world! ~Yochi Avin
He is REALLY going to change the world!!! ~Trudy Neistadt Lechner
Beyond Inspiring! ~Stacey Schrager
Truly an amazing kid! ~Lee Weintraub
Wow, Wow, Wow! ~Hayley Tobias Tammara
Wow, just wow!! Way to go Adam! ~Marla Balber Kahn
Adam is an incredible boy who has already started to make positive changes in our society. So proud. ~Nili Balber
Extraordinary presentation by Adam Avin who is pioneering SEL in our schools K-12 curriculum to create a more kind, healthy, peaceful, accepting, non-violent world. So proud of you Adam!! ~Dr. Lisa Sirota Weiner, Pediatrician
The right leader at just the right time. Phenomenal presentation Adam! Your efforts will spark a much needed movement! A collective thank you from both present and future generations!! ~Wage Bergner Real U Academy
Teens changing the world for other teens! Well Done! ~Helen Maffini, Mindbe-Education
Adam is changing the world, one presentation at a time. ~Whitney Stewart
Kind Words About Adam's TEDxYouth Talk
This was such a great experience for Adam, and we are incredibly grateful to TedxYouth@KC and Tedx@KC for inviting him to speak, to all of you for watching it, and for sharing it! Some of you we don't know, but we are so grateful for your messages. Thank you so much to all of you for your support!
Adam, you did a wonderful job and an excellent service to our community. I watched your TED Talk and loved it. You have a great future ahead for you. ~Adrienne Lowy
Adam is a star. I am so honored to even have been a tiny bit involved in such a beautiful mission. Thank you for living our your dream and encouraging other kids to join in as well. ~Ali Carnaru
Adam Avin, a KAY kid, is inspirational and informational in this TEDx Talk! ~Amanda James
Adam, you did it! And you did such a great job! Yay!!! I'm super excited for you. Really, really well done. What a beautiful message for the world. Keep up the great work and do let me know how I can support you in any way! ~Amy Burke
I listened and thoroughly enjoyed his talk. What an amazing young man, I actually did the breathing exercises he recommended. ~Ana Suarez
I'm blown away by how poised Adam is. What an impressive young man! ~Andrew Byrne
Here's a young mover and shaker in the mindfulness movement! And he's 14! ~Andrew Jordan Nance
I loved it! He's awesome! Such maturity and depth! What an incredible difference he's making in this world. ~Margarita Castellon
I watched Adam's video all the way through. Gained a lot from the experience. Superstar abilities in many ways, and just getting started. Can't hardly imagine what he will be doing to help humanity in the future. He's a super- ambassador of a better and more peaceful future world and give us ways to come along with him and make it happen. Start the process very young, and the chances are better, of course. ~Michael Olsher
Wow. Wow. 9th grade?! I couldn't do that, wish such poise and maturity, today. And, as a big smiler myself, I loved the content as much as the presentation. Great job! ~Keith Wasserstrom
Impressive young man! Good lesson for kids! ~Brian Curtin
This is absolutely amazing. A true speaker and presenter. Natural. Love the topic and what's achieving. ~Tatiana Ogden
Wow, what a remarkable person! The delivery is incredible, but also the work he is doing in mindfulness. Especially as I am raising my own, anxious teens who need to believe in the power of positive thinking. ~Crystal Stiles
One of his great members of his generation. ~David Freeman
9th grade?! He looks and sounds so much more mature than that! Very impressive! ~Mark Deutsch
I truly believe this presentation should be made to business groups. If he can simply improve the conduct and morale at the workplace, it can dynamically alter the path of a company and its employees. Adam is destined for a great future! ~Gary Goldfarb
Adam's dedication and drive are impressive! ~Dr. Carolyn Stewart
Outstanding job and wonderful mission. Young people like Adam give us hope that the succeeding generations won't make as big a mess of the world as we have. ~Mason Jackson
Keep up the good work Adam! You're an inspiration to us all! ~Bari Norman
It was so inspiring watching Adam and such a wonderful message to share with others. What a phenomenal job he did! ~Beth Castro
A great insightful talk by a wise soul and a future world leader…I mean it! ~Bob Roth, David Lynch Foundation
Adam is very well spoken, and his naturally positive energy is powerful and contagious. He's graceful, and it appears to be effortless on his part. He IS and will be an inspiration for years to come. ~Valerie Jones
Adam, you really expressed yourself amazing well, and I admire the work you are doing too. Thanks for taking that on! It matters. ~Bryan Cadel
Can't stop Adam!!! Kid with a great mission and the drive to get it done!!! ~Catching Z's podcast
Adam is on his way to making the world a better place. I am so glad to know of him! ~Cathy Inman
Such a young man, and so wise! Love this! ~Cheryl Himmel
Really important stuff! Social emotional learning is so important in schools with the youth of our society! ~Dr Chris Willard
Amazing! I don't even know what to say. Adam is incredible, not to mention adorable. I am beyond proud of him. ~Gale Kaplan
OMG this kid is going to change the world! ~Suzanne Lechner
Soooo good!!~Andrew Jordan Nance
Adam, you rock and are an excellent speaker!! Congrats! ~Kathryn Lorenzini
Adam is growing up to be an incredible young man. He is amazing! ~Rachel Borrero
Simply incredible!!! There are no words! Amazing. ~Melissa Blum
I loved watching Adam make this world a better place day by day! ~Gail Sorota Gilman
Loved the talk. Very well spoken, and so important in today's society. ~Renee Greene
What an accomplishment! Adam, love your presence up on stage – your passion beams and we thank you for representing the mindfulness in education movement so wonderfully! ~Tracy Heilers, Coalition of Schools Educating Mindfully
Awesome talk, well done Adam! ~John Shearer
Adam, I am always in awe of you. Congratulations! ~Susan Shaw Kantor
Adam is beyond words and to think he's not even an adult yet. What a legacy! ~Dee Sacks
Adam is going places with such wonderful messaging. A big Woo Hoo! ~Sally Roney
Amazing! So proud of you Adam! Be the change you want to see in the world! ~Joel Kaplan
This is really good! He has a natural speaking style. Way to go Adam! ~Pablo Arocha
Wow, this would be good at any age, but incredible at 14! Extremely impressive! ~Kyle Fagala
That was really wonderful. Adam has an excellent speaking style. He was poised, graceful, gentle, and interesting. He's a special kid, and watching that made me very proud of him and happy for him.~Aaron Reed
Impressive. Maybe there's hope for this broken down world after all. ~David Muller
So proud of this mindful leader. ~Dee Leader
Adam, I cannot say enough how proud I am of you. ~Dietrich Johnson
He is amazing. This is amazing. Thank you so much for sharing, and for what Adam is doing. We need so much more of this in our world right now. Wow!~Doug Bartel
He's awesome. In this day and age, we need this. The world needs more of Adam!~Eden Katz
What a great program for kids, especially in today's world. ~Karen Gaw
I am very impressed and feel strongly that his goals of having this type of program as core curriculum will have an impact to make this world a better place. ~Ellen Pytlar
What an amazing young man. Thank you, Adam!~Tracy Stock
The teachers were so impressed. I can't wait to show my students in the fall! What an accomplishment! Love it! ~Sheila Anderson
I have not met Adam personally (I hope to one day), he is everything our children need in today's society. Please change the world Adam!~Michelle Pallagi
Please take the time to listen to one of our future world leaders, mindful and wise teen, Adam. ~Gina Biegel, Stressed Teens
What an amazing TEDx from a wise and talented teenager. I believe this TEDx should at least get 1 million views. I'm doing my part to spread the word because I believe this is how our world and our future can be a better place. Maybe we will see Adam on Oprah one day! Just imagine the ripple effects this can have if this message gets to the masses…the lives that can be changed. ~Jenny Ngo
Please listen and pay attention and get involved in this program. As someone who recently took a couple of mindfulness courses and started dabbling into yoga techniques and relaxation, everyone, young and old, can benefit from these techniques, especially in this world full of stress and anxiety. So proud of Adam. This was really incredible to watch!~Jason Neitz
Adam is awesome! He will be at the forefront of those incredible teens that will change the world. Kudos!~Trudy Lechner
Absolutely fabulous Adam!!! We all want to help make changes in our world, to change the education system for our children and grandchildren. Well, this is our chance!! This enlightens mindful children with healthy tools to grow in this chaotic world. Keep up the good work Adam. You are making a difference! This is our future in the making! ~Kathryn Lorenzini
We could not be more proud of our dear friend Adam Avin who spoke so beautifully for TEDxYourthKC. He is eloquent, inspiring, and totally brilliant. ~Kidding Around Yoga
This is powerful and practical! ~Nilda Puig
Incredible! Sharp kid.~Lisa Fuller
So Impressive!~Annette Roberts
So amazing!!~Katri Coughlan
I watched the whole thing, and I am moved to tears! So fortunate to be connected with Adam Avin of Wuf Shanti. He's one to watch, for sure. He's doing amazing things to change the world.~Stephanie Dorr, Kidding Around Yoga
Adam is stellar! I love hearing about his Great-Grandpa Jack. I hope Adam continues to do his great work and we all Heal The Planet Together. ~Ken Fisher, Heal the Planet
Adam, you did really well! Your message was clear, you covered a variety of aspects and showed great presence – excellent presentation skills! Well done! ~Kevin Hawkins, Mindwell Education
Congrats Adam Avin and Wuf Shanti! Everyone, youth included, need more mindfulness and social emotional learning! ~KidoodleTV
I'm so proud of Adam, he is so articulate and humble and sweet. We need everyone to see this! ~Knellee Bisram, Aham Education
Adam, this is outstanding! You are sharing your work in helping students develop self-awareness, resilience, and compassion. We're so glad to be working with you! I know how difficult it is to do one of these, and you nailed it! Congratulations! ~Laura Bakosh, Inner Explorer
Oh my word, amazing! I love showing "feel good" videos when we introduce our monthly passion projects, and this will definitely be shown in my class! ~Laura Berger Morrina
What a phenomenal kid! I am so grateful that teachers are spreading his message in our classrooms every day! ~Michelle McKay
So incredibly proud of you Adam!! You are going to change the world! ~Lauren Konefsky Schwam
The power and importance of emotional intelligence coming direct from a teen whom I am honored to know. This one is going places! ~Leana White
Bravo Adam! Your talk is amazing! ~Dr. Lee-Anne Gray, the Connect Group
Wow, just watched this. What an amazing young man. I'd vote for him for President! This gives me much hope for the future! ~Leigh Carter
Hi Adam, I just watched your TED talk and you are an inspiration, thank you! Your work is so important. Namaste. ~Becki Marie Douglas
Absolutely outstanding! Adam, you seamlessly weave your personal story, reasons for entering this work, and experience as a teenager into the larger picture showing why mindfulness and social emotional learning should be fundamental to children's and teen's educations. Your speaking skills are so exemplary. Thank you for your continued advocacy! You are contributing to a better world! ~Jennifer Miller, Confident Parents, Confident Kids
Way to go Adam! You're just getting started. Make sure you make lots of time for you on the journey. ~Jennifer Ulie-Wells, Ph.D
So proud of you! I could not have done this when I was 14. ~Alan Becker
We can no longer afford to only teach the mind. We must remember that there is a heart, body, and spirit as well, all of which must be aligned and integrated. ~Allison Morgan, Zensational Kids
What a great inspiration for us all! Love the message…we need more of this in the world. ~Laura Castagna
Wow, the world needs more young folk like this young man. Adam, you nailed it! An outstanding talk delivered with as much passion and grace as a speaker with twice or three times your time on the planet. The right message from the right man. Respect.~Deiric McCann
Excellent stuff. How poised for such a young man. He'll do great things – he already is! Wow! ~Aoife Gorey
How lovely to see the next generation making waves in such a positive direction! ~Amy Spatz
This young man is 14 years old and wise beyond his age. If you want a reason to feel good and positive, then please find the time to hear his message. He is a beautiful person who is actually changing the world. Obviously this is just the beginning of his incredible journey. ~Lisa Schultz
This is incredible!! ~Merrie Lewis-Gallo
Adam did Amazing! His speech, his stories, his enthusiasm and stage presence…he looked like he belonged up there, as if this is a normal every day practice for him. I even got teary-eyed at the end. He is doing an awesome thing here and I hope many many kids (and adults) get to hear and take part in his mission. Simply amazing! ~Lynn Brugger
Wow!!! This is Great!!! So proud of Adam and you all!! ~Marc Labowitz
Adam, just watched your TED Talk! Unbelievable job presenting the information! Very proud of you and can't wait for you to bring the program to more schools! Marc Schwam
What an inspirational Ted Talks Youth!!! ~Marcy Charnack Kelly
I just watched Adam's TED Talk with my mom and we were both blown away! His message, energy, passion is infectious. Thank you so much for sharing this. He is the absolute change we need in this world full of huring hearts. ~Margie Arrazola
Adam is an incredible teen, wise beyond his years! ~Melissa Blum
When children teach other children, but also adults, about mindfulness and well-being. An example for us all! ~Mind Education Health
Wow, amazing job Adam and Wuf Shanti on your TED Talk! Way to go creating change in the world! ~MindBe-Education
Adam Avin is a youthful mindfulness teacher who loves to visit with children in hospitals and schools. He's an inspiration and will brighten your day – perhaps your children's as well! ~Mindful Schools
Hats off to teen mindfulness educator, Adam Avin, for his fine work with Wuf Shanti and his excellent TED Talk! ~Mindful Teachers
One of the best talks every! Please watch and share! ~Mindfulness Mentor
He is absolutely gorgeous and always waves with a great big smile when he passes. What a nice kid. I mean, man. Great job Adam! And great job mom and dad! ~Gale Kaplan
This kid is so amazing! He makes me want to be a better person! ~Mor Avin
He is everything we need right now! ~Michele Collins Pallagi
This young man figured it out! This is our future! How I'd like to see more teens think this way and change our world and future for a better one! This kid is everything! He's the total package! ~Mor Edri-Zrihen
Adam is amazing! He is an all-star! ~Keith Moon
Adam is my hero! He's an extraordinary young man. ~Sandy Tapanes
Wow!! He's amazing. How we need this in our schools! ~Maria Ordaz
Adam is wise beyond his years and his message is powerful! ~Lily Aparicio
This young man has grown from a young boy with an idea into a young man spreading the idea in a well worded TED Talk. ~Music with Mar
When we think of the word teacher, we often think of adults. Not in my world!! Meet one of my amazing teachers, the 14 year old who is changing the world right now, Adam Avin! ~Supna Shah, WeGo-Kids #RaisingEI
Amazing! You are an incredible young man! Thank you for inspiring our youth and adults alike! Keep up the great work! One love. ~ Jennifer Gruher
So proud of this boy! We need more kids like this! ~Nili Balber
We have been blessed by knowing this young man. Impressive is an understatement. His poise and message is on point and he is going to be a world changer. ~PB Shah
So happy to spread the word about Adam Avin's TED Talk about the importance of mindfulness and SEL for young people. This amazing guy is just a teenager! ~Phoebe Hawk
This is awesome! Great TED Talk by Adam Avin, who founded Wuf Shanti to teach children and teens mindfulness and social emotional learning, necessary life skills that help create a path to peace by helping kids grow up to be kind, healthy, well-functioning, and empathetic adults. ~Rick Hanson, Ph. D
I absolutely adore this boy! He will change the world. Check it out, especially if you're a teacher or have kids. ~Roberta Salice
What an amazing kid and wonderful life lessons! I'm so proud of you Adam. What an amazing job you did on this TED Talk! ~Rosa De La Camara
Yay Adam and Wuf Shanti! You aare an inspiration to all! You are going to change the world! ~Sarah Brandemihl
What an extraordinary young man! He brought a tear to my eye and warmed my heart with his message. He is already making such a powerful and needed impact! Kudos! ~Danielle Rizzo-Antonelli
Mindfulness in education is growing all over the world. This teen is making positive change! ~Friends of Waiheke High School
You are an amazing human, thank you so much for what you are putting out to the world! ~ Lisa Brown
I just watched Adam's performance, and was very impressed by his terrific delivery. The young man is a natural speaker and obviously has a great future. Is he looking for a presidential campaign manager? ~Stephen Yanoff
Wow! Watched it twice! Very impressive! ~Stu Rose
I love this one. It seems so simple, but it'll really get your children to think. How can you make a difference in the world? Most teens and youth will initially feel like they can't, but
Adam Avin shares differently, and at the end of his TED shares how kids can make a difference today. ~Mike Sheena and Laurie, Dinner Table MBA
Adam handles himself with such confidence. If this is how well he speaks at 14, I look forward to watching him on his journey! ~Maryann Conneely Harman
This is so remarkable! ~Amelia Borders
My 4 year-old is watching the videos now. He's loving them, and so am I! ~Sara Day
Awesome Adam! Do your cheeks hurt from smiling? I've always been your fan! ~Susan Shaw Kantor
He is an amazing young man and he did a great job. He has every reason to be proud! ~Suzette Underwood
Congratulations Adam! This is amazing and so needed for today's society! ~Teresa Power, ABCs of Yoga for Kids
Thank you! We need to teach our children mindfulness, consideration, respect, and peaceful conflict resolution throughout their school years! ~Re-Aim
We loved your TED Talk!! ~Ask My Class
Adam Avin brings wisdom and energy to the conversation about stopping violence and helping young people handle life's challenges. ~Whitney Stewart, Mindful Author
Children today have never known a world without school shootings, stress, and anxiety. While some advocate gun laws and public policy -teen Adam Avin founded Wuf Shanti, to teach children and teens mindfulness and social emotional learning. Go Adam! ~Mindful Family App
This TED Talk was amazing! This young man created a mindfulness program for kids and teens! ~Sheila1989
Take a few minutes to watch this powerful TEDx Talk from Wuf Shanti founder Adam Avin, a teenager on a mission to teach kids about health, wellness, peace, positivity, mental health, and kindness. ~Doug Bartel
I agree that mindfulness should be taught in schools. This teen has the right idea. ~Laura Mazzagatti
Well done! Charming. A great example! ~Vered Pasternak
What an amazing young man he is! ~Lois Perdue
Amazing! ~Siri Arti
Very Cool! ~Cathy Underwood
Thank you for sharing. This is wonderful! ~Pippa Yarworth-Cleeton
G-d Bless you, Adam, the world needs you! You are making a difference, and we are all so proud of you! Keep going! ~Dr. Bradley Nelson, the Emotion Code
What a great presentation, especially for me to watch on Father's Day! ~Patrick Howell
Great job making change! I'm going to show my kids your videos and download the app. Thank you! ~Josh Kendra
You're a natural Adam- inspiring, with a great smile. Keep going! ~Alexandra Penn, Champions Against Bullying
So amazing to see someone taking proactive steps towards helping kids today – and the world. We need more of this! ~Stephanie Veillon
What a great inspiration for us all! Love the message…we need more of this in the world. ~Laura Benson
What an inspiring talk, Adam. Thank you for all of your work on behalf of children and teens. Educators and researchers appreciate your voice and leadership! ~Amy Eva, Greater Good Science Center
Thank you for being an amazing friend and taking the time to help youth. I'm so glad I met you. ~Luney Tunes
What a bright kid. Good lessons for kids and adults alike. Very well done! ~Milo Srkal Jr.
Very impressive! He and his family have every reason to be proud! ~ Andrew Byrne
What an amazing speaker! This man is going to change the world! ~Haris Lender
Great job Adam! Such an important message! ~Tom Rocco
He is amazing! ~Hailey Ramesar
Great job Adam!! Very well done indeed! ~Kevin Hawkins
Adam, this is amazing! This is so needed throughout our great country. Thank you and thank you to your parents who support you and provide the space for you to do this great work. ~Roxy Sora
So Amazing!!!! Thank you, thank you, thank you!! ~MyaPapaya
Wonderful! Congrats! So inspiring! ~Kathy Walsh
This is fantastic Adam! You're such an inspiration to all of us! You have wisdom beyond your years and are motivating to kids and adults alike!! We're thrilled to be one your collaborators, and know that together we can inspire happiness and wellbeing and most importantly peace! ~Laura Bakosh, Inner Explorer
You are doing a beautiful and extremely meaningful thing Adam. I hope your message carries throughout the world. ~Howard Sorkin
So proud of Adam!! Amazing!! ~Elissa Elias
What an amazing talk. Adam Avin is doing his part to change the world. I hope he continues to encourage children to cope with today's challenges. This is the answer. ~Jesse Biter
Fantastic Talk! ~Andrew Jordan Nance
So proud of you! ~Maria Hatzidakis
What an amazing young man. He is wise beyond his years. The world needs more young people like Adam. ~Jeremy Lechner
So impressed by the wisdom conveyed by this speaker as well as his delivery – so confident, graceful, and well spoken! Thank you, young man! I hope that many young people will see this and get inspired to see how powerful they are to create change even at a young age! Keep up the great work – you are an inspiration! Great and great delivery! ~Phoebe Haupt
Great job, Adam. You are a great speaker. However, I know for it to be this good, you had to practice a lot! Well done!! ~Monique Carter
Great message that you should watch with your kids. We need more kids like Adam in this world! Thanks for choosing to make a positive difference in people's lives. ~Joanne LaRose.
Good words! Broward is proud! ~Eva Ismail
Great job Adam! We're so excited to help you spread your message through our platform. This is such an important topic that everyone needs to hear. Thank you for all of your hard work and dedication to creating a path to peace! ~Adventure to Learning
I've had the pleasure of knowing Adam since he was 9 years old and practicing yoga with me and his mom. To see how he has embraced and embodied this work towards making the world a better place is a true inspiration. This talk is so powerful and important for the world and its children. Thank you Adam for being the change! I love you and your amazing family! ~Erika Lee
This brought tears to my eyes and made me laugh too! Adam, you are one incredibly fine young ma, and I'm sure your grandad would be proud beyond words. Let your light  continue to shine brightly and keep spreading your positive energy for all to see and experience. My son is 10 years old and we will certainly be following you and keeping up with what you do. Thank you! ~Christine King
I love this! Adam, you are going to change the world. We're proud and honored to be even a small part of the Wuf Shanti family. ~Sarah Brandemihl
Outstanding! Thank you for sharing such a powerful and important message! You're the best, Adam! ~Pamela Fuertes
Great job Adam!!! You are amazing and an inspiration! ~Love, Aunt Mor
Hearing this information from a teen is phenomenal! Thanks for all you're doing to promote the importance of mindfulness and SEL!!!~Tracy Heilers, Coalition of Schools Educating Mindfully
Wow! Very impressive young man. What a great inspiration for us all. Great job, Adam! ~Iliana Arias
Wow, Adam is Amazing. We are so impressed. He looks and sounds completely natural and at ease on stage. We are happy and joyed to listen to the presentation from beginning to end. ~Zippi Swartzon