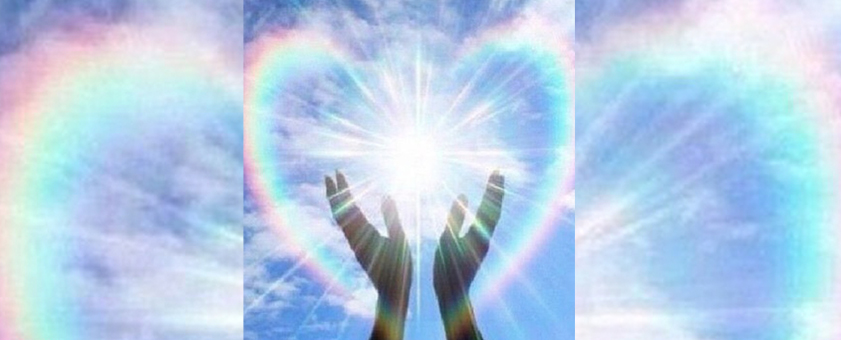 Meet the Board of Advisors
We are so honored to have these wonderful people and pioneers in their industries to be guiding and supporting us in our mission. We humbly thank each of them for giving us their time, believing in Wuf Shanti, and taking this journey with us.
Laura Bakosh – Founder of Inner Explorer. Doctoral Degree in Psychology from Sofia University. She was trained as a Mindfulness Based Stress Reduction (MBSR) instructor through the Center for Mindfulness at the University of Massachusetts. https://innerexplorer.org/
Gina Biegel – Psychotherapist, researcher, speaker, and author, who the founder of Stressed Teens, which offers mindfulness-based stress reduction(MBSR-T) to adolescents, families, schools, professionals, and the community. http://www.stressedteens.com/
Amy Burke – Educational consultant who spent 15 years as a high school teacher and guidance counselor in Canada and The Netherlands. She co-founded MindWell which supports educational communities in fostering well-being through mindfulness and social-emotional learning (SEL). https://www.mindwell-education.com/

Ruthi Davis-Superfly Supermom, Successful Mom Blogger, editor/writer/speaker, contributor to Huffington Post, Thrive Global, Scary Mommy, and many more parenting blogs. http://superflysupermom.com/
Amy Eva – Associate Education Director at The Greater Good Science Center at UC-Berkeley, an educational psychologist, a former high school teacher, a teacher educator, & a mindfulness, adolescent mental health and development, and social-emotional learning researcher. https://greatergood.berkeley.edu/profile/amy_eva
Rachel Saltzman Friedland – Family Law Attorney, advocating for families and children, City Commission Candidate, Single Mom of four OMazing children, and all-around Superhero for her community as a whole.
Sadiqa Glusman -Director of Programming & environmental nutrition educator for the non-profit Heal the Planet. She's also a Certified Health Coach, teaches healthy cooking, grows her own food, & brings awareness to children by focusing on their power of choice. https://healtheplanet.com/
Argos Gonzalez – Director of Curriculum and Professional Development for Little Flower Yoga, and a Guiding Teacher for Mindful Schools.  He is also a high school English teacher. https://www.mindfulschools.org/resources/directory/name/argos-gonzalez/
Adam Harrison-Manager, Career Artist Management
Kevin Hawkins – Teacher, school head, and social worker in the UK, Africa, and Europe.  Former middle school Principal in the Czech Republic. He is a regular speaker and presenter on well-being in education and author of the book Mindful Teacher, Mindful School: Improving Wellbeing in Teaching and Learning.  https://www.mindwell-education.com/
Harry Jho– Co-founder of Sockeye Media LLC, three-time Emmy award-winning producer of MOTHER GOOSE CLUB, one of YouTube's most successful channels. https://www.mothergooseclub.com/
Dr. Robin Leader-Landau- Board certified pediatrician practicing, incorporates holistic medicine & psychology into her daily practice.
Haris Lender-Founder of Kidding Around Yoga, one of the leading Yoga Alliance certified training programs for Children's Yoga Instructors. https://kiddingaroundyoga.com/
Helen Maffini – Founder of MindBe-Education, doctoral researcher, author and educator. Helen is the creator of the MindBE preschool curriculum used in schools across Asia. She is co-author of the book Developing Children´s Emotional Intelligence and creator of the course Thriving Kids -A Path to Compassion, Caring and Confident Children. She is also the Founder and host of the Mindfulness in Education Summit. https://mindbe-education.com/
Brad Meltzer-NY Times Bestselling Author, Children "I AM" series writer, Host of History Channel's Decoded. http://bradmeltzer.com/
Jennifer Miller – Masters of Education in Instructional Leadership with a focus on SEL from University of Illinois. Author of the book, "Confident Parents, Confident Kids: Raising Emotional Intelligence In Ourselves and Our Kids — From Toddlers to Teenagers;" contributing expert to NBC Education Nation's Parent Toolkit; served on the Ohio Governor's writing team to develop SEL standards K-3; and led a district-wide improvement initiative with United Way of Greater Toledo and Toledo Public Schools, K-12, integrating SEL into the curriculum. https://confidentparentsconfidentkids.org
Dr. Bradley Nelson – Veteran holistic physician Dr. Bradley Nelson is one of the world's foremost experts in the emerging fields of Bioenergetic Medicine and Energy Psychology, and he's the bestselling author of The Emotion Code. https://discoverhealing.com/
Maureik Robison – Director of Program Development and Outreach for Inner Explorer. As a former educator in the public school system, he has experience implementing mindfulness practices in the classroom.
Bob Roth – American Transcendental Meditation teacher and author, CEO of the David Lynch Foundation and a director of the Center for Health and Wellness, and host of SiriusXM radio show, "Success Without Stress". https://www.davidlynchfoundation.org
Supna Shah-Owner of WeGo-Kids, encouraging kids to live active lifestyles through all stages of life. Founder of Parenting WebTV Network, and Host of parentTALK.tv and #RaisingEI. https://wego-kids.com/
Dr. Lisa Sirota-Weiner– A practicing pediatrician at Children's Medical Association for 27 years. She did her Residency at Boston Children's Hospital, and recently completed her Fellowship at Arizona Center for Integrative Medicine. She's an assistant Clinical Professor at Nova SE University College of Medicine, and was awarded Gold Coasts Magazine's Top Doc Pediatrician Award for the past 10 years.
Dave Smith–Head of Practice for Mindful Schools, an organization that integrates mindfulness into the everyday learning environment of K-12 classrooms. Mr. Smith is also a mindfulness teacher, addiction treatment specialist, and published author. https://www.mindfulschools.org/about-mindfulness/our-organization/
Perry Sofferman-Literary, Corporate, Intellectual Property, and International Attorney. He previously served as General Counsel for a technology manufacturer and Counsel for Scholastic Inc., the Fortune 1000 global media and publishing company.
Terri Cooper-Space-Founder of Connection Coalition (formerly Yoga Gangsters) which facilitates free programs to schools, jails, and shelters; Teaches at national festivals, leads international retreats, and faculty at Off the Mat, Into the World, the leading Yoga non-profit. http://www.305yoga.com/
Kimberly Tegeler-Middle School Teacher, and Peer Counseling Advisor.
Donnie Vick-President of the Children's Television Network, the in-house station at children's hospitals across the country and internationally; Co-Founder American Health Television Network. http://www.childrenstelevisionnetwork.com/
Rita Weisskoff, Ph. D.-Educational Media Consultant, Content Director for Sesame Workshop for 18+ years. Responsible for integrating educational content into properties in development and production to help ensure appeal and age-appropriateness to target audiences. Has developed and overseen implementation of curriculum across media platforms for many series, including Dragon Tales, Max & Ruby, Olivia, Little Bill, Pinky Dinky Doo and Ghostwriter. She created a column in NickJr Magazine with tips for parents.
Dr. Christopher Willard-Author of "Child Mind", "Growing up Mindful", "Raising Resilience", TedX and Keynote Speaker, Harvard Medical School Psychology Professor, Board of directors at the Institute for Meditation and Psychotherapy, and President of the Mindfulness in Education Network. http://drchristopherwillard.com/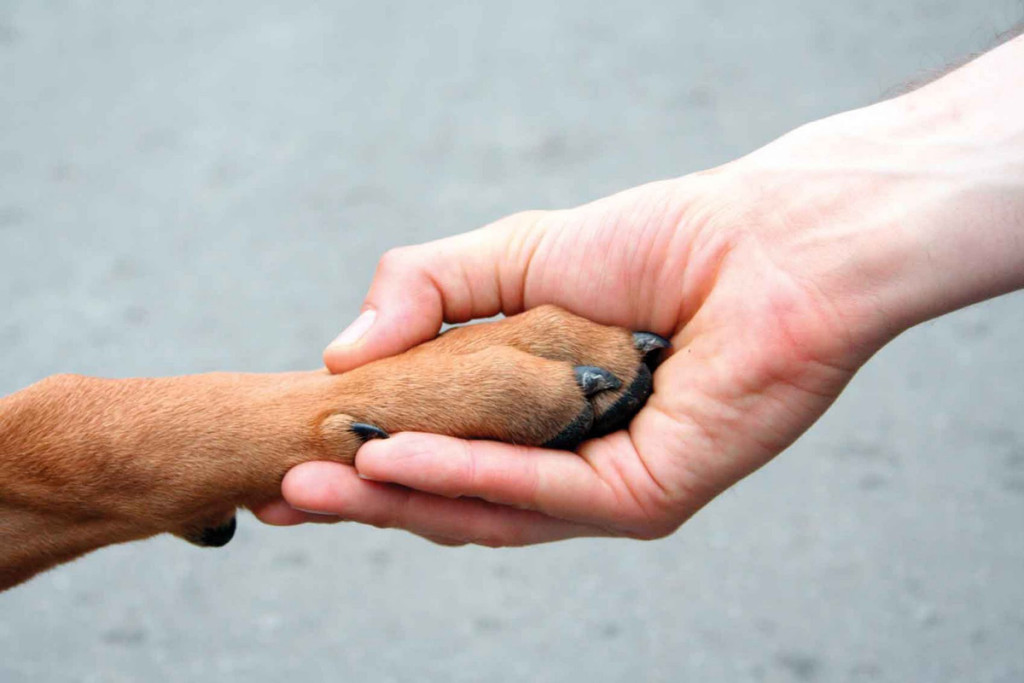 Meet the Team
Adam – Teen mental health education advocate, Adam Avin, created the Wuf Shanti Children's Wellness Foundation, a 501c3 non-profit organization, to teach mindfulness and social emotional learning, so children 3-17 years-old can live in health and wellness & peace and positivity.
Adam also founded the Kids' Association for Mindfulness in Education, and the international online Mindful Kids Peace Summit.
Adam is certified in Mindfulness Based Stress Reduction for Teens, Kidding Around Yoga, and the Emotion Code, and is the youngest meditation instructor at Yoga International and Inner Explorer.
He also has been in publications such as Mindful Magazine, Psychology Today, Tiger Woods Foundation Magazine, goop Magazine, CASEL newsletter, LA Yoga, Chicken Soup for the Soul: Think Positive Live Happy, and many others.
Adam gave a TEDxYouth@KC Talk about getting mindful and social emotional learning programs into our education system, why mental health education is so important to stopping the violence, and using our voice to make a positive difference in the world.
He also was honored to be the Keynote Speaker for the Broward Mental Health Summit.
Adam also served as a part of the inaugural fellowship cohort for the Kevin Love Fund, a non-profit organization that focuses on inspiring people to live their healthiest lives and is working to get mental health curriculum into schools.
Adam is a Posse Scholar for the Syracuse University Newhouse School Class of 2026. He is majoring in Broadcast and Digital Journalism and minoring in both Sports Management and Mindfulness and Contemplative Studies. His book, Stress Less: Mindfulness for Teens will be released in September of 2023 by Trigger Publishing.
He enjoys golf, basketball, music, comedy, and yes, sport video games.
Marni Becker-Avin– Co-Founder and Executive Director of Wuf Shanti's Children Wellness Foundation. And Adam's Mom. She is beyond proud of him for his work as a mental health education advocate.
Erika Lee– Co-Founder and Board Member of Wuf Shanti. She is a Yoga Therapist with a deep understanding of physiology and anatomy, and a focus on eating disorders, depression, trauma, and anxiety. She is a Faculty Instructor for the 200 Hour Training.
In Memoriam
Alan S. Becker – The greatest Grandfather ever known.  An amazing attorney, businessman, teacher, friend, and mentor, who always believed in looking on the bright side of life. Grandpa was brilliant, supportive, and kind, and I miss him everyday. RIP.
Jack Becker – The most wonderful Great-Grandfather a kid could have. An amazing person who always had a kind thing to say to others, and always believed in smiling, thinking well, and giving gratitude. The inspiration for Wuf Shanti. RIP.